Opposites Attract
Direction: Giorgos Soumelidis / Giorgos Soumelidis
Script: Petros Argyriou, Giorgos Soumelidis / Petros Argyriou, Giorgos Soumelidis
Director of Photography/Photography: Vassilis Christodoulou / Vasilis Christodoulou
Editing/Montage: Giorgos Soumelidis / Giorgos Soumelidis
Producer/Production: Stephanie Capetanides, Giorgos Soumelidis
Country of Production/Country: Greece / Greece
Duration: 18'
Production Year/Year: 2018
Language/Language: Greek / English
Subtitles/Subtitles: English / English
Synopsis:
A young woman tries to balance her two extreme selves. The one skilful murderer who punishes men without mercy and the other herself as a tender woman who takes care of her pure and innocent vegan friend as much as anything in the world.
A young woman tries to balance her two extreme selves. One of a skillful contract killer that punishes men without mercy and her other self as a tender loving caring woman that treasures her pure and innocent vegan girlfriend like anything in the world.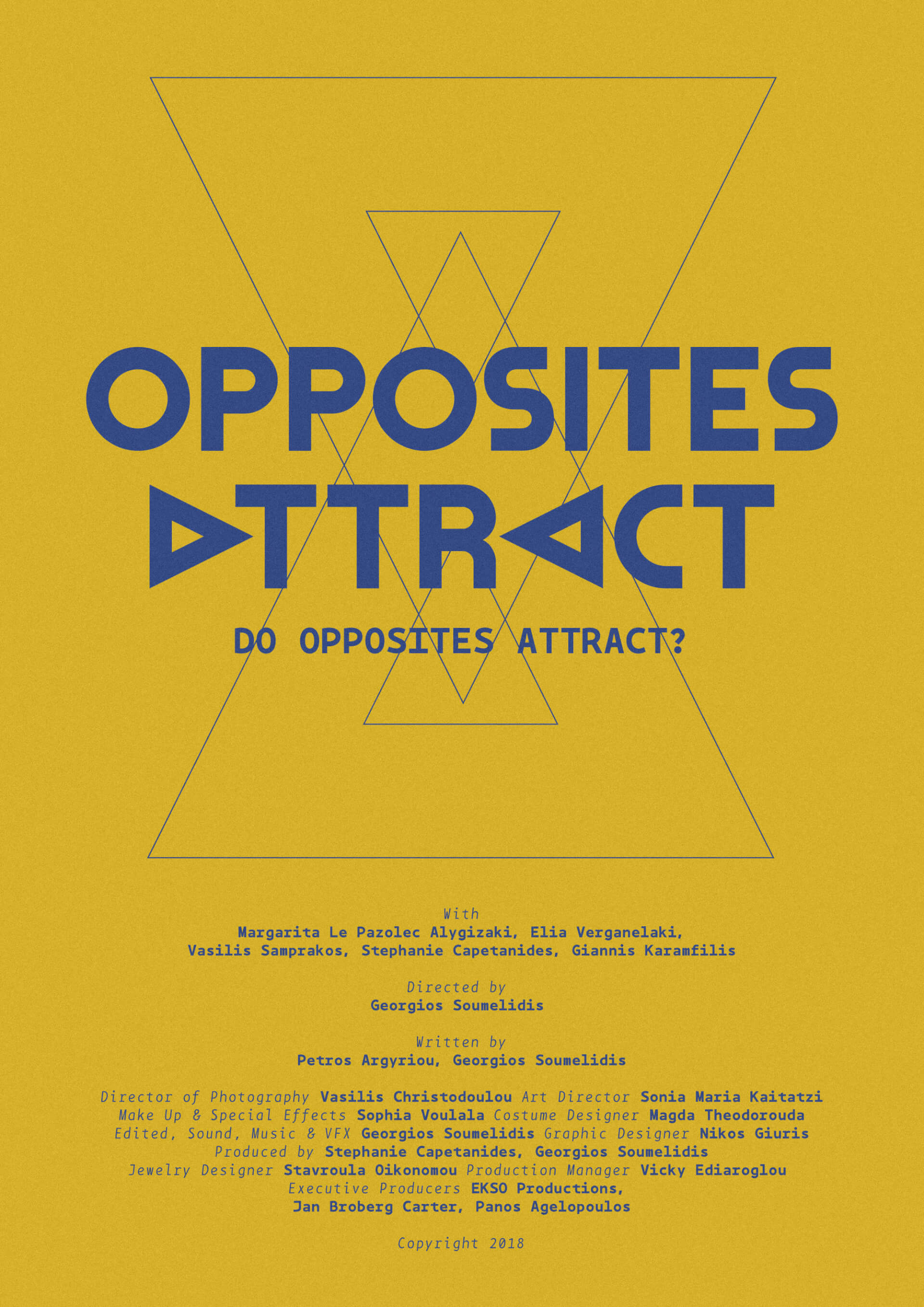 Director's Biography/Director's Short Bio:
From a very young age, Giorgos Soumelidis devoted himself to composing music and entered the field of cinema professionally as a music composer. He is a university graduate of Aberdeen Dundee in computer science, in 2004 he opened the way to the synthesis of electronic and classical music through electronic media. He began composing soundtracks for numerous short films, documentaries and theatrical performances, while at the same time he composed musical thematic albums (sountracks for imaginary films). In 2009 and after years of collaborations he began directing while working as An Art Director at the Foundation of the Hellenic World. In 2014, his first short film Firefly was accepted in the competition section of the Drama Festival as well as in 30 other festivals in Greece and around the world and will receive the "Dionysus" award for best female performance at the London Greek Film Festival. In 2018, the Athens Concert Hall awarded him the first prize for the composition of original music in the framework of the International Film Music Competition (Bridges – Anima Syros Series).
Giorgos Soumelidis from his early ages he devoted himself in music composition and in 2001 he entered professionally to film industry as film music composer. After graduating with honors from Aberdeen Dundee University with a computer science degree in 2004 he devoted himself to a new way of music composition through virtual instruments. Since then he has composed music scores for numerous projects. He collaborated with many film directors in Greece, Germany, U.S.A. as musician and post producer for short and feature films as well as documentaries and theatrical plays. In the meantime he started collaborating with numerous creative studios in promotion and commercials as a 3D animator and visual effects compositor. In 2014 his first short movie Firefly gets accepted to the Drama International Film Festival as well as in more than 30 other festivals around the world and it London Greek film festival it wins the 'Dionysus' award of best female performance. On 2018 he won the first prize in film scoring at the International Film Scoring Festival held in Megaron – Athens Concert Hall.